Meet Junil Ahn, DDS, MD
As a dual-degree oral surgeon and physician, Dr. Ahn is an expert at managing a variety of oral health conditions and is passionate about helping others achieve better oral health.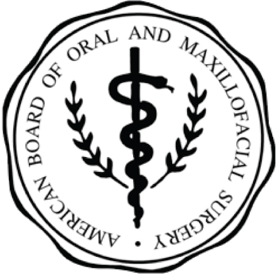 About Dr. Ahn
Dr. Junil Ahn is both a licensed dentist and physician with extensive experience in all facets of oral and maxillofacial surgery, anesthesia, and dental implant-related surgery. He grew up in the Los Angeles and Orange County region and feels privileged to serve patients in his hometown with exceptional oral surgery care. With his diverse background in dentistry, medicine, and engineering, Dr. Ahn brings together the latest surgical techniques and technologies to provide the best patient care possible.
Dr. Ahn is a continuing education provider and has given numerous lectures on topics of surgical dental implantology, oral surgery, oral pathology, and medicine. In addition, Dr. Ahn continues to advance his clinical knowledge with extensive continuing education courses in the latest surgical advances and techniques to bring the most up-to-date care for his patients. He is also a member of the Clinical Faculty at the University of California, Riverside School of Medicine, where he has provided instruction to medical students during their training since 2016.
Education & Residency
Dr. Ahn received his undergraduate degree at University of California, Irvine in Electrical and Computer Engineering and was on the Dean's Honor List. He received his dental degree (DDS) from the prestigious University of California, San Francisco, where he graduated at the top of the class and was inducted into the Dental Honor Society. Following dental school, Dr. Ahn earned his medical degree (MD) at the University of California, Davis and received general anesthesia training. He completed his general surgery internship and his oral and maxillofacial surgery residency at UC San Francisco.
Certifications
Dr. Ahn holds a California medical and dental license, a general anesthesia permit, and he is ACLS and BLS certified. He is a member of many local and national organizations, including:
Hobbies & Interests
Dr. Ahn is married and has two daughters. In his free time, he enjoys spending time with family, mountain biking, and staying physically active.
Learn More
You're invited to experience the new standard of care and patient experience from the leading oral health experts. Use the buttons below to get in touch or to learn more about our practice.